This post may contain affiliate links. By clicking and purchasing products through my links, we may receive a commission. This doesn't cost you anything additional.
I love taking a good picture and adding a quote to it just like the ones you see floating around on social media. They are fun to use on my Facebook cover page or printed out for an album or scrapbook. You can easily create your own inspirational picture with a photo you love and a great quote! Here's how to get started.

First choose a great photo. Find a picture you love, something that makes you happy when you look at it. For me that could be a picture of my kids playing sports or hanging out together with our family. I find the pictures that work great with quotes have a lot of clean space where you can place the text.
Next, choose an inspirational quote. Finding the right quote depends on the picture and the feeling you're going for. I like short quotes because they have the most impact and are easier to work with. If you're having a hard time thinking of quotes you can do a Google search or look on Pinterest.
Now you're ready to add your text. There are many different apps to choose from these days but here are 4 apps I like to use for adding text to photos.
1. Pablo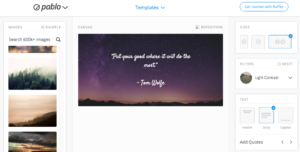 Created by the folks at Buffer, Pablo is a really cool online tool that lets you easily create beautiful pictures quotes. You can either use the images provided in the tool or upload your own and then add text.
2. Built-in Photos app
If you have iOS 10 or later installed on your iPhone, you can use the built-in Photos app on your phone to add text to a photo! This is a really super basic feature, but still a good option if you want to do something simple.
To use this, choose an image from your photo library on your phone, tap Edit, tap the icon with the 3 dots on it (lower right of your screen), then select Text.
3. Over app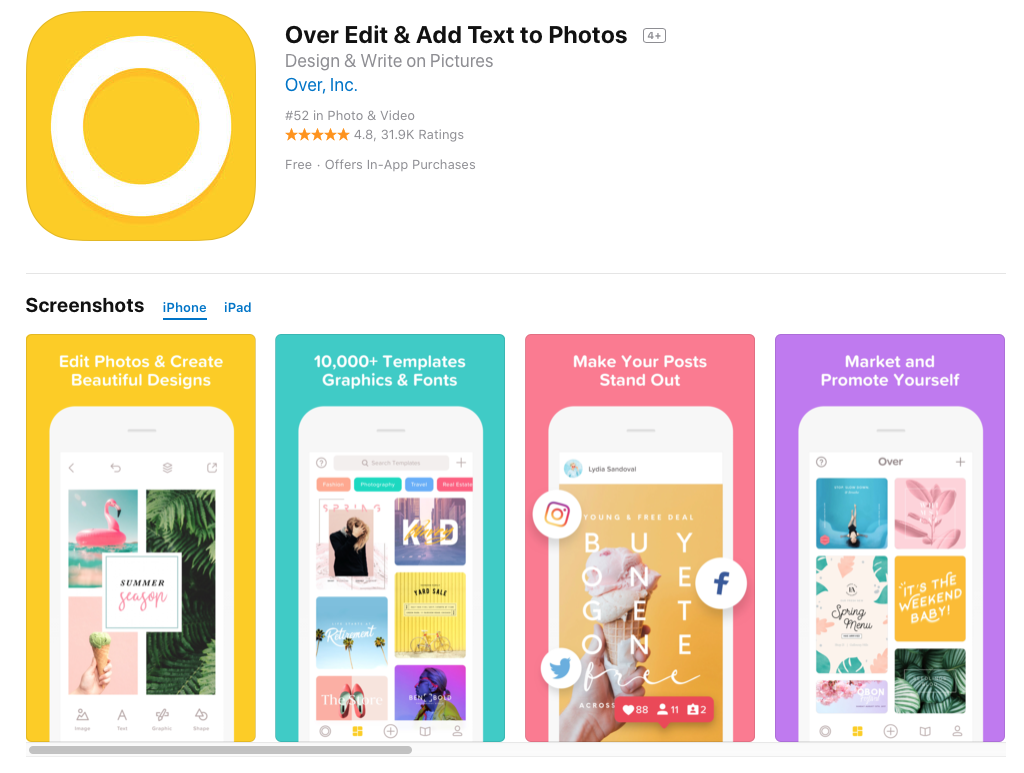 To use Over, there's a couple different ways you can start either with a project, photo or preset. In this example, first go to "Presets", choose a size/format, select a photo then add text. Over lets you choose from a selection of different fonts, colors, and you can also add shapes or clipart. Tip: If you add text or shapes on different layers you can resize and/or move them around independently which gives you a lot of flexibility with the layout.
4. Canva app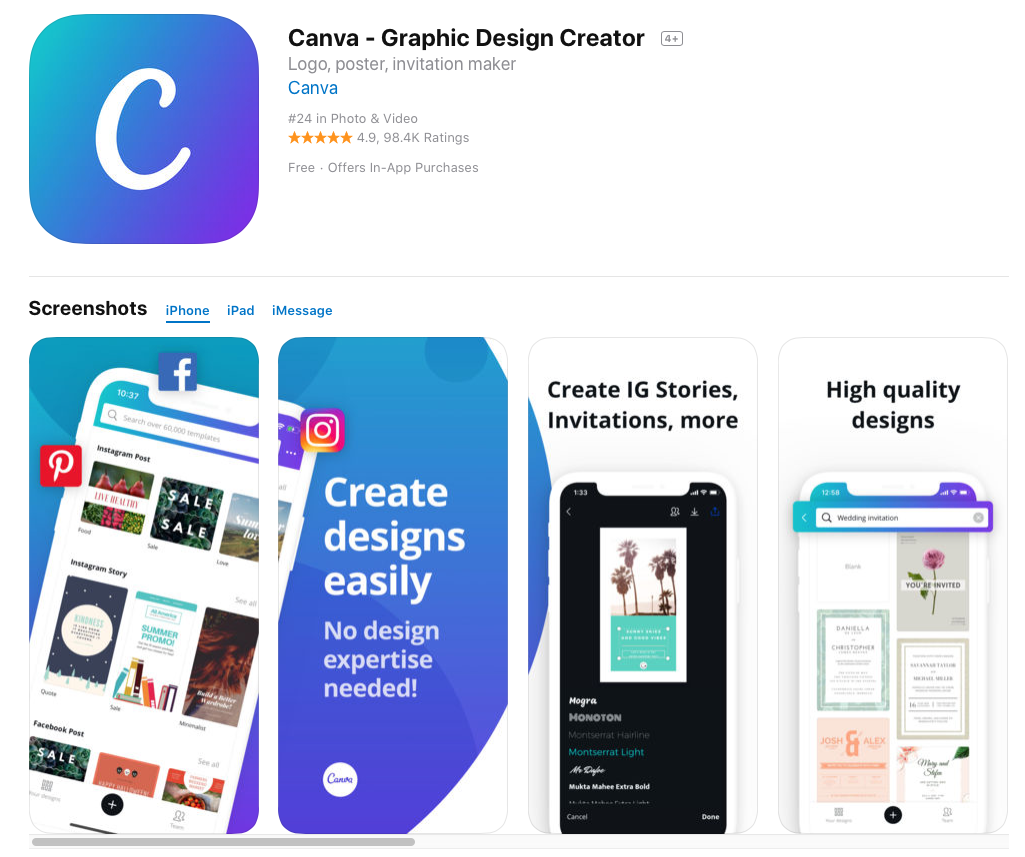 Canva is an amazing that app that lets you go crazy and create everything from social media banners, infographics, invitations, and more.
To make a photo quote using Canva, first click on one of the format icons across the top of your screen then click a design. You want to pick one that's as close to the layout you are thinking you want to use. Don't worry about the existing photo and text on them because you can replace those in the next step. Once you picked a design, click on "Replace" to choose your photo and then you can start editing/adding your text.
Whichever app you choose, once you're happy with how it looks save it to your photos and share! I love making my own inspirational picture quotes. Hope you enjoy making your own too.