Welcome to Tech Mom Boss!
I am a mom to 2 great boys, a wife, and my hobbies include photography, crafting, cooking and technology.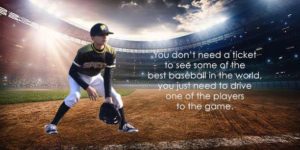 My youngest son plays on a travel ball team and I am that sports mom always taking pictures and video! I am always trying to get better at photography and I like making cool things with the pictures and videos I take. For example, you can read about how I made this baseball photo quote here!
I love crafting. One of my favorite craft tools is my Silhouette Cameo machine. I will be posting about fun and cool things I've made with my Silhouette, like custom t-shirts, cake toppers, decals for my son's baseball gear, and more.
I also love to cook and one of my favorite kitchen gadgets is my Instant Pot! I'm always experimenting and converting recipes for my IP. I'll be sharing my favorite recipes here.
Thanks for stopping by. Here's to getting your creative fix, making beautiful things and living your best life.